The scenic Hospital Hill hike near Bingen, Washington
One of the best views overlooking the Columbia River Gorge is on Hospital Hill above Bingen, Washington, and it only requires an easy 20 minute hike to get there.
Note: Many thanks to the Kreps family, who have made their privately-owned land available to us locals. Please ensure to follow their guidelines which includes closing the gate behind you and not bringing dogs during spring to avoid disturbing cattle.
The trailhead is located on winding Courtney Road, and the path is used for hiking, mountain biking and sometimes even by paragliders. Be sure to obey any No Parking signs, and know that while there are Private Property/No Trespassing signs the Kreps are kind enough to currently allow users onto the trail as long as the rules are followed.
This is one of the easiest hikes near Hood River, since it's only .9 miles each way and the trail has a mild incline. There are great views of Mt Hood right off the bat, and wildflowers start blooming as early as March.
During the summer months you'll likely see cattle grazing, and Hospital Hill is also a fantastic place to watch the sunset.
It only takes about 20 minutes to reach the most panoramic viewpoint (you'll see a large home on the right), which has sweeping views of the Columbia River Gorge including the bridge that links Hood River and White Salmon. There's also a small bench built into the hillside, which is a great place to enjoy a picnic lunch.
A fun option is to do the Hospital Hill hike, then head back down Courtney Road to the trailhead where the spectacular Coyote Wall hike begins. It's part of the 20-mile Syncline Trail system which is a prime spot for mountain biking, and links up with other trails like the Catherine Creek hike.
YOU MIGHT ALSO ENJOY: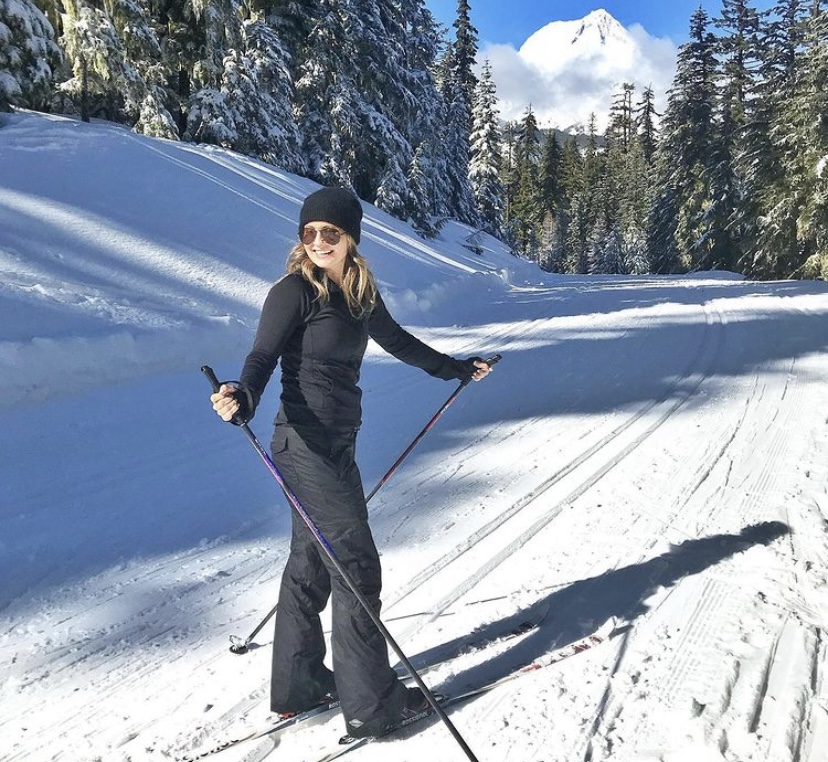 Tamara Elliott is the travel editor and founder of The Gorge Guide, which highlights the best experiences in the Columbia River Gorge. She's an award-winning writer based in Hood River, Oregon, who particularly loves the area wineries and waterfall hikes. Tamara is also the founder of Globe Guide, which offers savvy tips for exploring destinations around the world.