A guide to Government Cove near Cascade Locks, Oregon
Government Cove is a great place to enjoy the scenery of the surrounding Columbia River Gorge, featuring views across the river to Washington, rolling hills and craggy cliff sides. Since it's located just off the highway, it's also one of the most accessible trails in the area and can easily be explored in under an hour.
Getting to Government Cove Oregon
The Government Cove peninsula is just east of Cascade Locks, Oregon, about a 20 minute drive from Hood River and an hour from Portland. Accessed via the Herman Creek Road turnoff from I-84, there is free parking at the entrance.
What to see at Government Cove
Government Cove was originally used by a sawmill in Cascade Locks, and is more popular with fishermen than hikers. That means those who visit will likely have the whole area to themselves, which makes this a great spot for family picnics (though there aren't any facilities) or watching the sunrise.
A short paved trail leads up the peninsula, which is framed by photogenic rock formations that are perfect for scrambling and bouldering. It only takes about five minutes to walk to the top, where pathways wind through the brush towards multiple viewpoints.
From the large grassy area at the top, visitors can see the tracks where colourful trains roll by, osprey in the nearby inlets, and enjoy views of the surrounding Cascades.
Spring is a fantastic time to visit since the wildflowers are blooming, and there are a number of tranquil coves at the base for cooling off on a hot summer day.
Things to do near Government Cove
Since it doesn't take much time to explore Government Cove, tack on some nearby sites like the Bridge of the Gods or the Dry Creek Falls hike in Cascade Locks, visit the Bonneville Dam, or enjoy a waterfall hike. There are some spectacular trails nearby, including Wahclella Falls, the Eagle Creek Trail up to Punchbowl Falls and Starvation Creek State Park which has four sets of waterfalls.
YOU MIGHT ALSO LIKE:
PIN TO SHARE: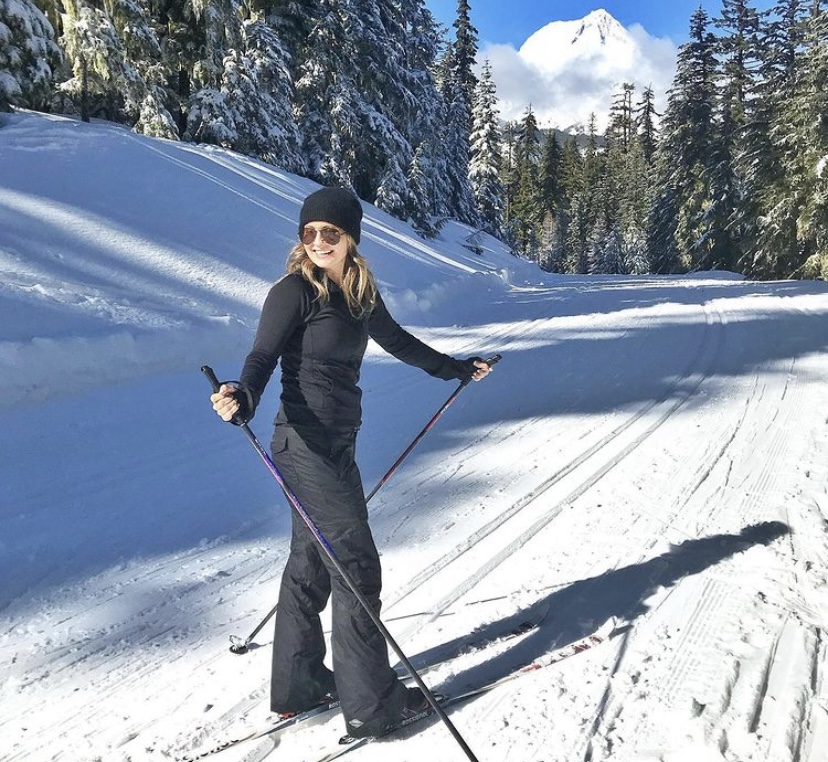 Tamara Elliott is the travel editor and founder of The Gorge Guide, which highlights the best experiences in the Columbia River Gorge. She's an award-winning writer based in Hood River, Oregon, who particularly loves the area wineries and waterfall hikes. Tamara is also the founder of Globe Guide, which offers savvy tips for exploring destinations around the world.