Oregon lavender farms in the Columbia River Gorge
Enjoying Oregon lavender season is easy in the Columbia River Gorge, with two great spots located close to Hood River and Parkdale.
Both are part of the Hood River Fruit Loop, and great places to stop during the summer months when fields are in full bloom.
Hood River Lavender Farms is conveniently located beside Stave & Stone Winery, which is only a 15 minute drive from downtown Hood River. Established in 2003, the pretty property has dozens of rows of lavender and fantastic views of the surrounding vineyards, Mt Hood and Mount Adams.
Tables and chairs are scattered in between which are the perfect place to enjoy a glass of wine while admiring the purple fields, and there's also a store where you can buy lavender products like soap, bubble bath and pure essential oil. On weekends during summer, they also set up an outdoor bar overlooking the lavender fields.
There is no admission fee, and if you'd like to set up a private photo shoot before or after hours there's a nominal $75 fee. U-Pick lavender is available from June to September, while the farm itself is open year round.
This Oregon lavender farm is located in Parkdale, at the base of majestic Mt Hood. With lots of space for the kids to run around (and pet-friendly), an afternoon here makes for a great family outing. Guests can learn how they harvest their 10 varieties of lavender, make botanical products and distill essential oil, and can also pick their own flowers.
There is an entrance fee, as well as the option to book a private photography session in the fields. Products are available to purchase on site, including cleaning sprays, moisturizers, organic lavender honey and jams.
More lavender fields in Oregon and Washington
There are a handful of other lavender farms in Oregon that are about a one or two hour drive away, towards Portland or across the river in Washington. Some good options include:
Oregon:
Washington:
The best time to visit the Oregon lavender farms is in June and July (particularly early July) when the fields are in full bloom. The season typically winds down in August.
Pin to share: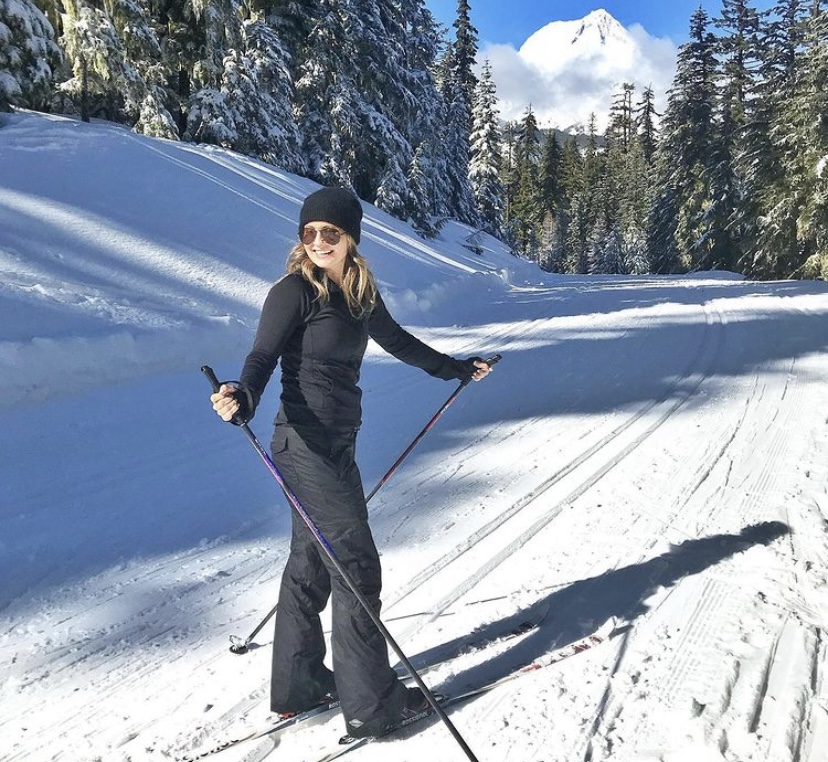 Tamara Elliott is the travel editor and founder of The Gorge Guide, which highlights the best experiences in the Columbia River Gorge. She's an award-winning writer based in Hood River, Oregon, who particularly loves the area wineries and waterfall hikes. Tamara is also the founder of Globe Guide, which offers savvy tips for exploring destinations around the world.