Latourell Falls: An easy way to see Columbia Gorge waterfalls
If you're looking for a short, stunningly-beautiful waterfall walk in the Columbia Gorge, then Latourell Falls fits the bill with some serious wow factor.
Found in Oregon's Guy W. Talbot State Park between Vista House and Bridal Veil Falls in Corbett, the Latourell Falls trailhead is one of the closest hikes near Multnomah Falls. That makes these two a great pair to explore during a day trip from Portland or the Gorge, along the Historic Columbia River Highway.
The Latourell Falls loop trail
This family-friendly loop is only 2.4 miles round trip with a moderate incline, and the fun starts virtually the second you get out of your car in the parking lot and can hear the falls roaring. Only a minute down the flat, paved pathway, the towering waterfall framed by vibrant green lichen and blackened basalt walls comes into view.
Sometimes referred to as Lower Latourell Falls, you're able to walk right up and feel the power of the surge and spray on your face as it pools at your feet.
The single-plunge falls are 224 feet high, which you can enjoy from the viewpoint or continue along the loop up to Latourell Creek to see the second tier, called Upper Latourell Falls. After a couple switchbacks and a few bridges, you'll arrive at the upper portion to get a new vantage point looking down at the water.
Latourell Falls hike details
How to get there: Take the I-84 to the Bridal Veil turnoff (exit 28) onto the Historic Columbia River Highway, and follow it until you see the sign for the Latourell Falls trail. This is one of the closest waterfalls near Portland, with the drive only taking half an hour from the city or one hour from Hood River.
Time and distance: The first set of waterfalls are so close that you can almost see them from the parking lot, and it takes about an hour to complete the full Latourell Falls loop trail which is 2.4 miles round trip.
When to go: Latourell Falls is open year round, and best in spring when there are wildflowers and the snow runoff makes the falls even stronger. It gets quite busy on weekends, since it's one of the closest waterfall hikes near Portland.
YOU MIGHT ALSO ENJOY:
Pin to share: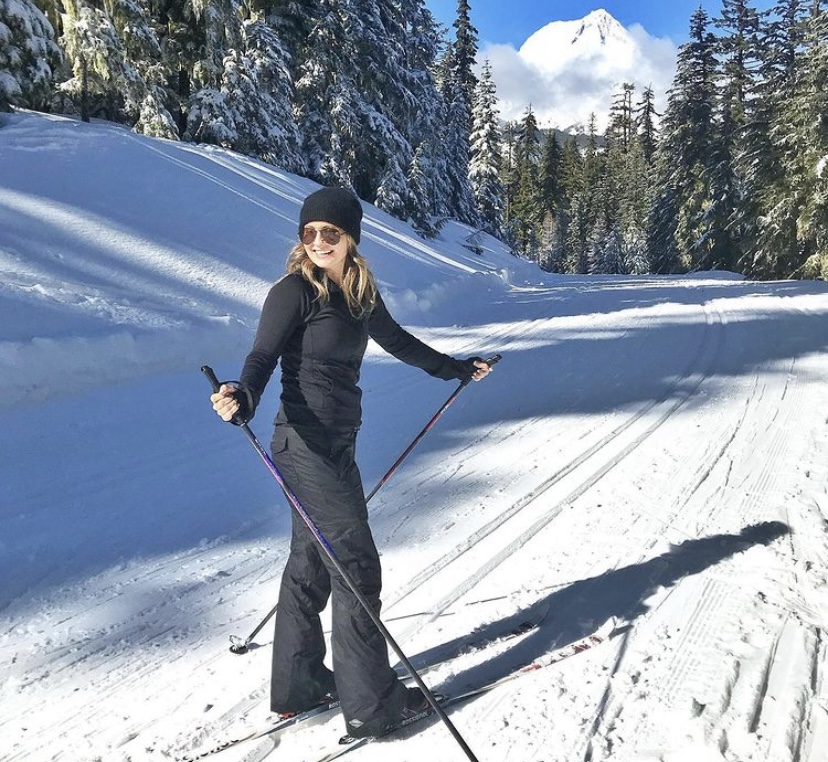 Tamara Elliott is the travel editor and founder of The Gorge Guide, which highlights the best experiences in the Columbia River Gorge. She's an award-winning writer based in Hood River, Oregon, who particularly loves the area wineries and waterfall hikes. Tamara is also the founder of Globe Guide, which offers savvy tips for exploring destinations around the world.