Cycling the Mosier Twin Tunnels trail in Oregon
With its mind-blowing views, easy access and varied scenery, it's easy to see why Mosier Twin Tunnels is one of the most beloved Columbia River Gorge trails.
The 4.5 mile paved pathway links Hood River with the agriculture town of Mosier Oregon, which is home to U-Pick farms, a blink-and-you-might-miss-it main street and a handful of wineries. A great day trip for all ages, the trail itself isn't too challenging which makes this one of the best things to do in Hood River whether you plan to bike or hike the route.
The Columbia River bike trail
The Mosier Twin Tunnels trail traces the path of the original Columbia River Highway, overlooking the stunningly-scenic waterfront and spots across the river like White Salmon and Lyle in Washington.
A highlight is passing through the namesake Twin Tunnels, which were filled with rock when the new highway I-84 opened, but fortunately survived and have been carefully restored. The pathway has since been designated as part of the Historic Columbia River Highway State Trail.
Cycling along the tunnel trail
Most people prefer to tackle the Mosier Twin Tunnels trail by bike, which takes about 30 minutes each way at a brisk pace (budget more time if you're cycling with kids, since there are a couple of steeper inclines on the way back). Park at the Senator Mark O. Hatfield West Trailhead which is on the east side of Hood River, and set off along the mostly-shaded pathway through a forest of fir trees.
The views are so impressive it's hard not to stop and take a photo every few minutes, so keep in mind that there are two dedicated lookout points. The first is about 15 minutes in, after you emerge through a grove of thick forest and round a rocky bend to find a panoramic view of the Gorge.
Enjoy the speedy, two minute downhill ride that comes next, which brings you to the first old tunnel. You'll find yourself plunged mostly into darkness, yet still catching glimpses of the river and arid hillsides through the cement slats in each tunnel.
The second, even more impressive lookout point comes just a minute after you make it through the tunnels, and has sweeping views of the water, highway, train tracks, Eighteenmile Island and across to Washington.
It takes another few minutes to complete the rest of the Mosier Twin Tunnels trail, and you'll notice the landscape turn into more of an arid desert dotted with ponderosa pines and dried tree limbs. There's also a great view of Mosier, where colorful homes are tucked into the grassy hillside.
The trail technically ends at a parking lot, but if you're up for it you can head down the windy hill into town for more exploring. There are three wineries in Mosier which are a great place to toast to your ride with a well-deserved tasting, including Garnier Vineyards and Idiot's Grace Wines which are conveniently across the road from each other.
The Mosier Plateau Trail is also a fantastic, quick hike that includes a stop at a waterfall and swimming hole.
If you're up for adding some miles to your ride, you can also continue all the way up to Rowena Crest which has one of the best views of the Columbia River Gorge; otherwise, turn back towards Hood River to complete your roundtrip ride along the Mosier Twin Tunnels trail.
Tips for cycling Mosier Twin Tunnels
The trail from Hood River to Mosier is mostly flat with a couple of declines, so if you only plan on cycling one way and getting a ride back this is the easiest direction to do it.
Need wheels? There are a few different options for Hood River bike rentals, including Oregon E-bikes, Fat Tire Farm, Mountain View Cycles and Discover Bicycles.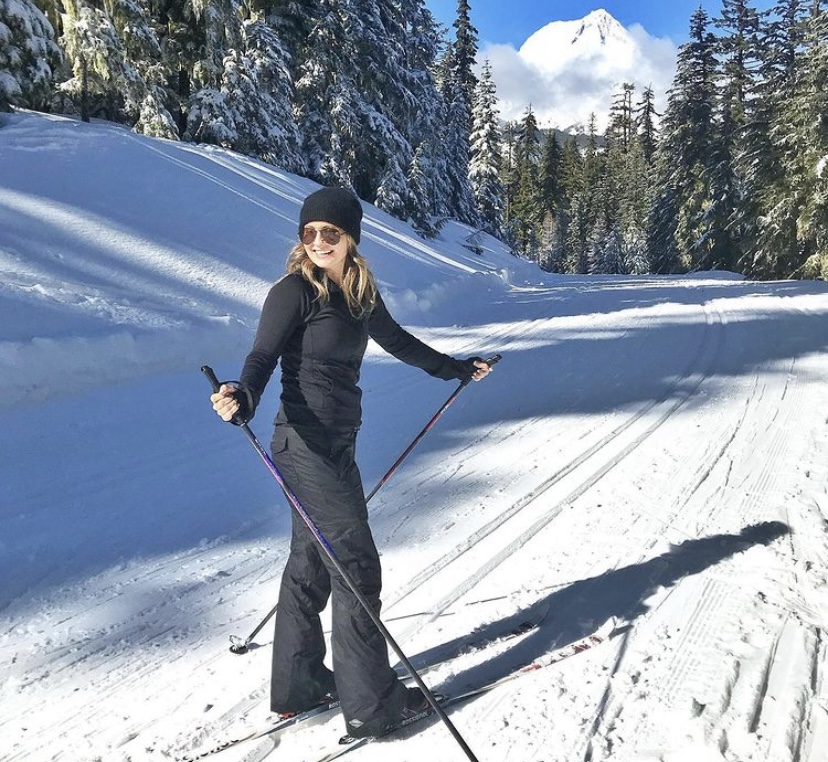 Tamara Elliott is the travel editor and founder of The Gorge Guide, which highlights the best experiences in the Columbia River Gorge. She's an award-winning writer based in Hood River, Oregon, who particularly loves the area wineries and waterfall hikes. Tamara is also the founder of Globe Guide, which offers savvy tips for exploring destinations around the world.