3 fantastic wineries in Mosier, Oregon you need to visit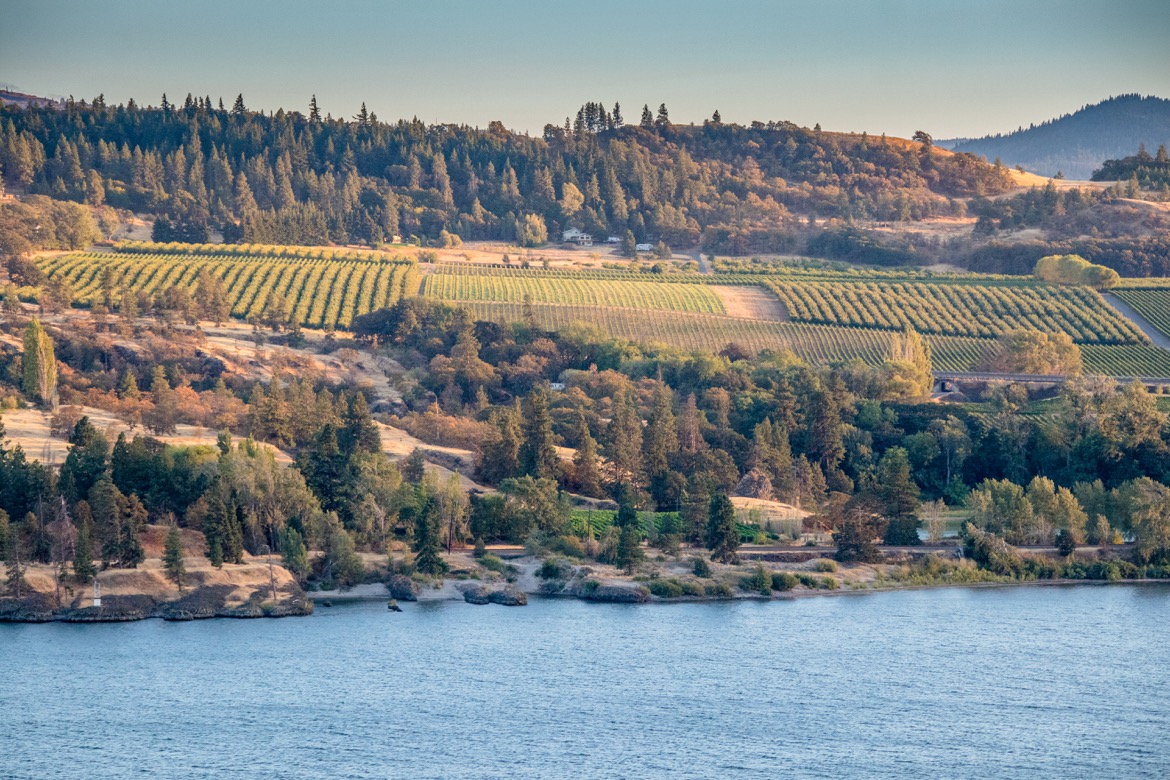 The Columbia River Gorge wineries in Oregon and Washington are considered some of the best spots for sipping in North America, and you'll find a few of them in a rather unassuming spot: the tiny community of Mosier, OR. Located about a 10 minute drive between Hood River and The Dalles, Mosier has three vineyards with fantastic views. Conveniently they're all located very close to each other, so it's easy to visit the trio in just one day.
Analemma Wines
This picture-perfect spot up in the Mosier Hills has sweeping views of the surrounding valley–best enjoyed if you can score an outdoor table during their sunset experience.
Analemma Wines started as a cherry farming operation in 2010, and vine planting started a couple of years later with a focus on being a Biodynamic grower-producer. The property has since expanded to include lavender, gardens, 10 acres of orchards and the vineyards, resulting in wine crafted from 100 per cent Columbia Gorge fruit.
Today, visitors can select from a dozen different varietals including Oregon-grown Mencia, Tinto, Chardonnay and sparkling wine. The Cellar Door tasting room is the heart of the action, and guests can reserve a spot ahead of time or book an experience to explore the surrounding orchard, relax in one of the Adirondack chairs overlooking the Gorge or unwind in the semi-private Hillside Terrace overlooking the lavender field.
Garnier Vineyards
Garnier Vineyards is one of the best wineries near Hood River when it comes to views, thanks to its perch overlooking the sun-soaked vines, rolling hills, and the Columbia River across to the Washington side.
The family-run operation dates back to 1910, when the 232-acre Mayerdale estate was first established in the Gorge. It operated as an orchard and ranch, growing fruit like sweet cherries which continue to be harvested to this day; in fact, Garnier winery sells 90 per cent of their fruit to other area winemakers.
The first vines were planted in 2002 to take advantage of the sandy soil and light clay content which creates ideal growing conditions for grapes, and the tasting room that overlooks the water opened in 2011. Cozy up to the wooden bar and nosh on fresh cherries while sampling crowd pleasers like their fantastic Pinot Noir, Rosé, and best-selling Cuvée Rouge which blends Merlot, Syrah and Grenache. The full-bodied Syrah Grenache blend is another popular pick, as well as the merlot.
Idiot's Grace Winery
Idiot's Grace Winery is a relative newcomer located just across the road from Garnier Vineyards, and prides itself on its organic winemaking. Their vineyard plots are found on both the Oregon and Washington sides of the river, which have cultivated grapes including Chenin Blanc, Sangiovese, Primitivo and Dolcetto since 2003.
The property is surrounded by cherry trees, and the on-site tasting room features large windows for enjoying the surrounding foliage and Gorge views. Summer and fall are great times to visit to visit, and enjoy a bottle of Gamay Noir, Cab Franc or Barbera while sitting around one of the outdoor picnic tables or lounging under the giant pergola.
YOU MIGHT ALSO LIKE:
PIN TO SHARE: