5 great Columbia Gorge wineries near White Salmon, Washington
Move over, Napa: the Columbia Gorge wineries are racking up the awards and accolades, making this scenic spot in the Pacific Northwest a great place for Washington wine tasting.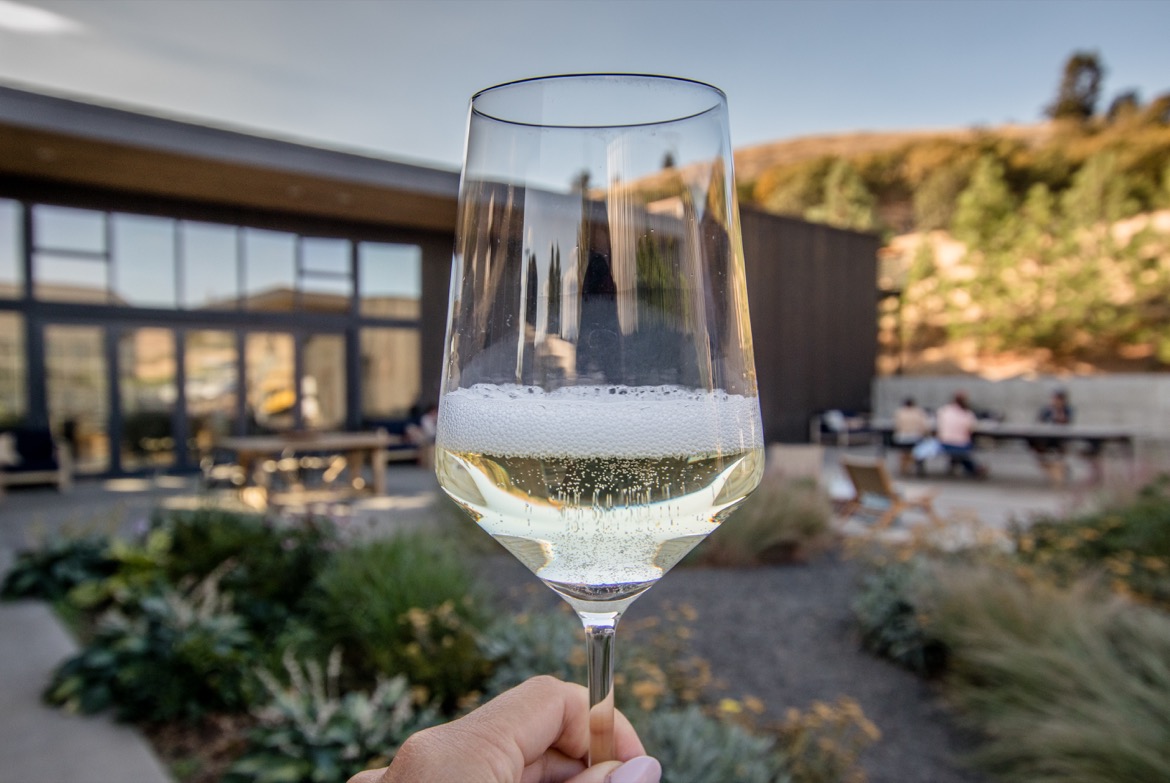 While many people are familiar with the Hood River wineries, there are actually a handful on the other side of the Columbia River that are well worth the effort of a trip across the bridge. The Pinot Noirs are perfection, the vineyards are close enough together that it's easy to visit a few in a single afternoon, and the tasting rooms have some of the best views in the Gorge.
Here are the best wineries near White Salmon WA, in the communities of Lyle and Underwood.
Lyle WA wineries:
Syncline Winery
Syncline Winery is nestled on the southern slopes of the Coyote Wall Syncline where the rainy Columbia Gorge meets the semi-arid eastern climate, creating unique conditions that are ideal for growing wine grapes. Founded by a couple who met while working together at a winery in the Willamette Valley, Syncline focuses on Rhône varietals and produced their first vintage in 1999.
Less than 4,000 cases of wine are produced each year, to ensure the quality of blends like their excellent Subduction Red, citrusy Picpoul and sparkling wines.
A popular stop on many Columbia Gorge wine tours, the highlight of a visit to Syncline is relaxing with a glass of vino in the sun-soaked outdoor gardens. Cleverly landscaped so that every table is shrouded in shrubs to give a private feel, there's a variety of comfortable seating as well as a large outdoor pavilion. The tasting room is usually open from 12-5, Friday through Sunday.
COR Cellars
COR Cellars' winemaking philosophy focuses on pairing with food, and their varietals are meant to bring out the flavors of whatever is being enjoyed around the table.
A wide, concrete courtyard greets guests who make the trip up to COR, which has plenty of sunshine in the summer months and cozy blankets and heaters in the winter. Head inside to the sleek tasting room, and you'll find huge windows that make the most of the sweeping views, as well as lots of seating and even a big, welcoming fireplace which makes this the ultimate hangout spot.
A nice touch is the addition of tasting tags on each flight that's served, so it's easy to keep track of your favorite wines if you plan on buying a bottle later (their Momentum red blend is a popular pick).
In 2020, COR also introduced their outdoor tasting tents for a fun, private experience with up to six people. Enjoy a bottle of vino in the white canvas tents perched up in the hill, which have plush fur throws, comfortable seating and feel like a luxe getaway.
Domaine Pouillon
Billing themselves as a Columbia Gorge winery with old world flair, this French-inspired, family-owned operation is located high on a hill in Lyle just up the road from COR.
Domaine Pouillon's first vines were planted in 2007 in an abandoned alfalfa field, and the soil has been lovingly nurtured ever since without the use of any chemicals. Winemaker and owner Alexis Pouillon brings experience straight from Europe when cultivating the grapes, as he worked for several years at Chateau Beaucastel in France.
Note: The tasting room is currently closed, however online orders and curbside pickup is available.
Wineries in Underwood Washington:
AniChe Cellars
With a front row seat to one of the best views in the Gorge and a fun, memorable tasting room, AniChe winery is a local favorite. Its location in Underwood overlooks the Columbia River and the vineyard-covered valleys below, and there's plenty of outdoor seating areas framed by lush gardens that make the most of the surroundings.
The eclectic tasting room is inside a beautiful, rustic barn, and the reclaimed wood bar is decorated with touches like vintage typewriters and work from local artisans. Wine pairings are accompanied by charcuterie boards, and there's a great selection of both red and white releases.
Hawkins Cellars
Hawkins Cellars is another one of the wineries near White Salmon WA, and a relative newcomer on the scene following the success of its original tasting room in Dundee, Oregon.
Eager to capitalize on Washington's unique growing conditions, winemaker and founder Thane Hawkins set his sights on Underwood Mountain, an extinct volcano just a few minutes from White Salmon and Hood River overlooking the Gorge. The variety of micro climates and steady rainfall make Underwood an ideal spot for growing aromatic white grapes and Pinot Noir, and Hawkins focuses on handcrafted small batches.
A winding road leads up to the winery, which is surrounded by a massive green space and the vineyards. A great summer hangout spot, there's plenty of outdoor seating as well as fire tables and heaters for cooler days, and an indoor tasting room which is open from 12-5 on weekends.
Gorge Guide tip: Spending time in the area? Hawkins Cellars has an Airbnb rental on site with five bedrooms, a gym, jacuzzi and sauna which makes this a great option for groups. Best of all, you'll have the winery all to yourself after dark.
PIN TO SHARE:
YOU MIGHT ALSO ENJOY: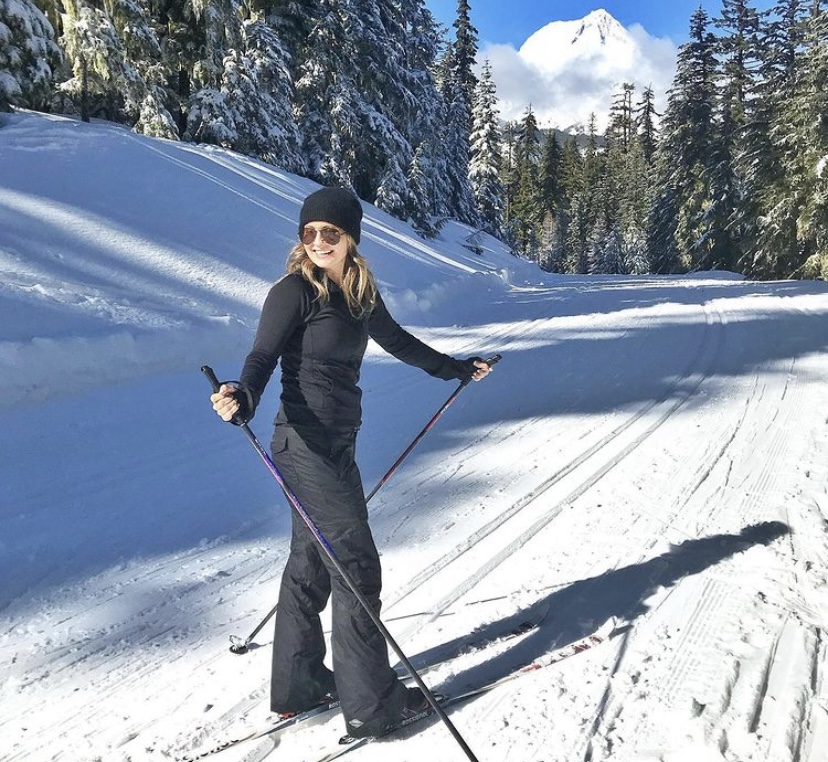 Tamara Elliott is the travel editor and founder of The Gorge Guide, which highlights the best experiences in the Columbia River Gorge. She's an award-winning writer based in Hood River, Oregon, who particularly loves the area wineries and waterfall hikes. Tamara is also the founder of Globe Guide, which offers savvy tips for exploring destinations around the world.