A quick guide to Wahkeena Falls, Oregon
The easy accessibility of Wahkeena Falls makes this an easy, quick sightseeing stop along the Waterfall Corridor in Oregon's Columbia River Gorge, especially when combined with a visit to nearby spots like Bridal Veil Falls and Multnomah Falls.
At 242-feet high, the tiered falls are some of the tallest waterfalls near Portland, and the surrounding trails connect to a vast network of scenic hikes.
Wahkeena Falls directions
The Wahkeena Falls trailhead is only a half hour drive east of Portland down I-84, taking the Bridal Veil Falls exit onto historic Hwy 30. It takes about 40 minutes from Hood River, and while there are plenty of free parking spaces it can get quite busy during summer.
Another option is to book the Sasquatch Shuttle, a hop on/off service that drops guests right in front of major landmarks like Horsetail Falls, Angel's Rest and Vista House. You can also access Wahkeena by tackling the five mile Multnomah-Wahkeena Loop Hike which starts at Multnomah Falls.
Things to do at Wahkeena Falls
Wahkeena Falls has one of the largest and most developed day use areas along the corridor, with a number of shaded picnic areas, a shelter with a stone fireplace, washroom facilities and fire rings.
One of the best places to get a view of the falls is from the bottom, where there's a stone observation platform at the trailhead. While Wakheena is partially obstructed by tree limbs and rocks, it's a good way to get an idea of the size and trajectory of the falls before heading up.
Wahkeena Trail
To get a close up view, continue up the Wahkeena Falls trail. The 900 foot pathway is completely paved, and it only takes about five minutes to reach a lookout at a stone bridge that's just steps away from the rushing water, so prepare to get hit by spray! From here, it's easy to see why Wahkeena was named after the Yakama word for 'most beautiful.'
The trail navigates along Wahkeena Creek, and through a forest of moss-hung vine maple, Douglas firs and sword fern. Several Columbia Gorge waterfalls hikes connect from here, including the Multnomah-Wahkeena Loop Hike, the Gorge #400 Trail and Lemmons Viewpoint which has views across the Columbia River of Beacon Rock, Archer Mountain and Hamilton Mountain.
PIN TO SHARE:
YOU MIGHT ALSO LIKE: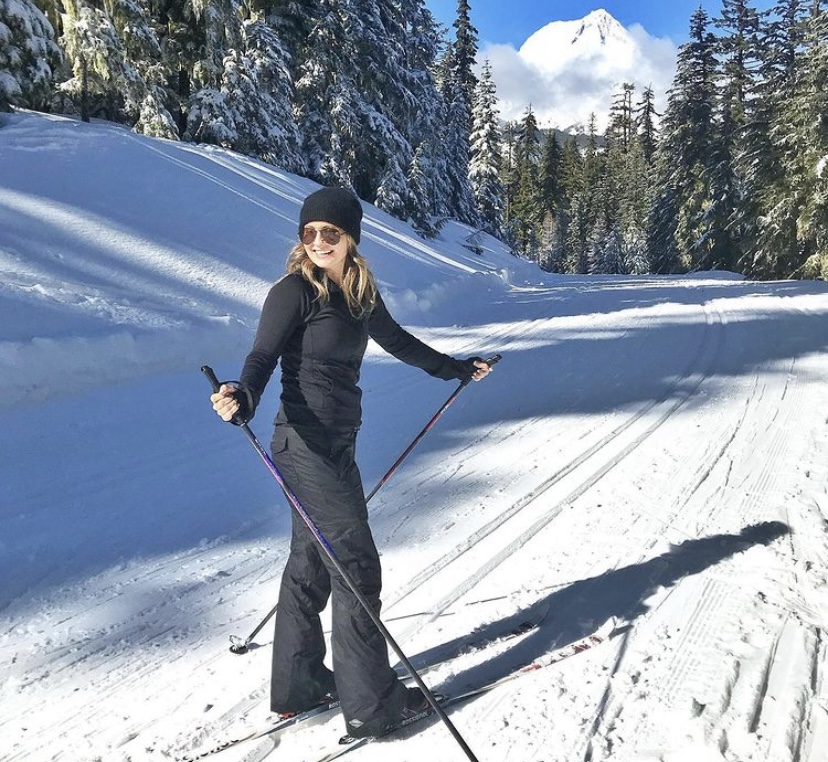 Tamara Elliott is the travel editor and founder of The Gorge Guide, which highlights the best experiences in the Columbia River Gorge. She's an award-winning writer based in Hood River, Oregon, who particularly loves the area wineries and waterfall hikes. Tamara is also the founder of Globe Guide, which offers savvy tips for exploring destinations around the world.