A complete guide to visiting Oregon's Horsetail Falls and Ponytail Falls
The Columbia River Gorge has the greatest concentration of high waterfalls in North America, and one spectacular set is easily accessed right off the highway: Horsetail Falls and Ponytail Falls.
The aptly-named Horsetail Falls cascades 176 feet down columnar basalt just steps from the historic highway, making this one of the few Gorge waterfalls you can see without even getting out of the car. And after just a 10 minute walk, visitors can make it up to Upper Horsetail Falls (commonly called Ponytail Falls), which makes this a great day trip from Portland.
How to get to Horsetail Falls trail
The so-called 'waterfall corridor' is less than a one hour drive from Portland, and where you'll find special spots like Bridal Veil Falls, Wahkeena Falls and famous Multnomah Falls. Head east on I-84 and turn off at Exit 35 toward Ainsworth State Park. The trip takes about 30 minutes from Hood River.
Free parking is located right across the street, and there's also a picnic area on the left with great views of Horsetail Falls.
The Horsetail Falls Trail
Horsetail Falls can be seen from street level, or by heading down a few steps to the rocky shoreline and plunge pool below. There are great photo-ops here, as well as a chance to dip your toes in the cool water.
If you have half an hour to spare, it's well worth heading up to Ponytail Falls which is accessed by a well-marked trail up a series of switchbacks dotted with fern, moss and wildflowers. It's only 0.4 miles to the waterfall, and while slightly steep it's mostly shaded and good for all ages.
Enjoy great views looking across the Columbia River to Beacon Rock and Hamilton Mountain, and about 10 minutes in you'll round a bend to find a basalt half-tunnel with Ponytail Falls gushing over it. It's a surreal scene, and those who are brave enough can stand underneath for an exhilarating experience.
Horsetail Falls hike options
If you're up for more of a hike, continue along the pathway that wraps behind the falls which leads to the Horsetail Falls Loop Hike. This is one of the best waterfall hikes near Portland, since you'll see three sets of falls along the 2.6 mile trail which continues to the Oneonta Gorge, which was badly scorched during the devastating Eagle Creek fire in 2017.
Unfortunately the gorge itself is blocked off due to damage from landslides, so this loop hike is one of the only ways to see it as the trail has a lookout point peering down from above. Head back out through the restored Oneonta Tunnel, which leads back down to the historic highway.
YOU MIGHT ALSO LIKE:
PIN TO SHARE: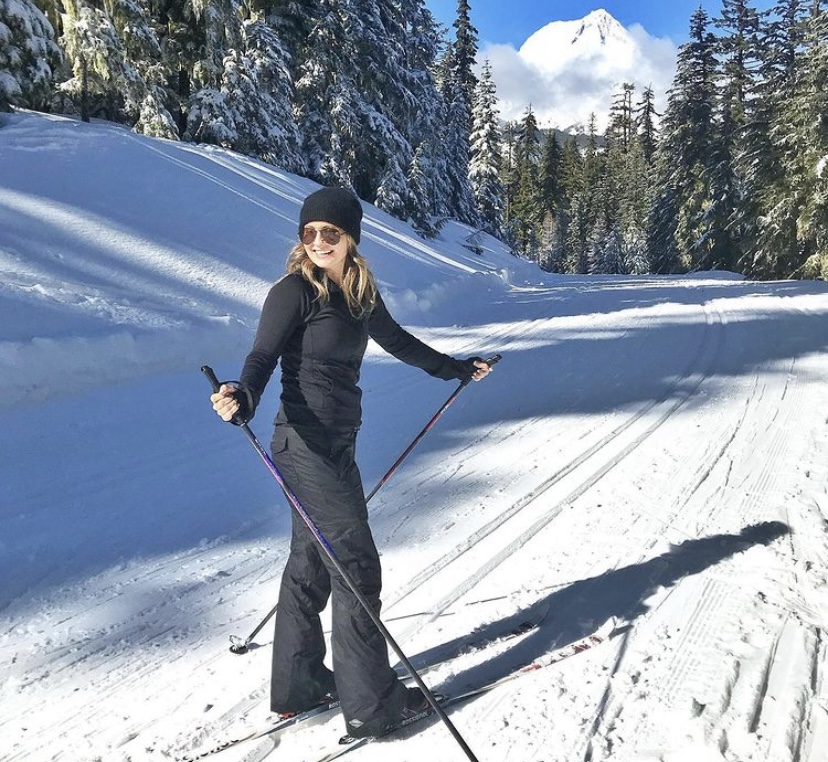 Tamara Elliott is the travel editor and founder of The Gorge Guide, which highlights the best experiences in the Columbia River Gorge. She's an award-winning writer based in Hood River, Oregon, who particularly loves the area wineries and waterfall hikes. Tamara is also the founder of Globe Guide, which offers savvy tips for exploring destinations around the world.