10 fun things to do in Parkdale Oregon
With phenomenal views of rolling hills, the surrounding orchards and towering Mt Hood at its doorstep, the agriculture community of Parkdale, Oregon is one of the most photogenic spots in the Columbia River Gorge.
Found along the Mt. Hood Scenic Byway (Highway 35) that winds through the Hood River Valley, this tiny town has a blink-and-you-might-miss-it main street with a few cute stores, cafes and restaurants. Despite its compact size, there are plenty of fun things to do in Parkdale from outdoor adventures to foodie stops to hitting the nearby ski hills.
Here's how to make the most of your time in Parkdale, which is a great day trip from Portland and Hood River.
See the lavender fields
Parkdale is one of the places where you can visit an Oregon lavender farm, which are usually at their peak in June and July. At Lavender Valley, guests can learn how they harvest their 10 varieties of lavender, make botanical products and distill essential oil, explore the fields and pick their own flowers.
Paddle on Laurance Lake
Pretty Laurance Lake is a reservoir that was formed by the building of a dam back in the 1960s, located 20 minutes southeast of Parkdale. It now has a few hiking trails, great lakefront campsites, and is also a popular spot for fishing and paddling.
Wander along the shoreline to soak up views of the north side of Mt Hood, paddle through the water on a SUP or kayak to explore the coves and waterfall, and there's also a bridge you can jump off into the cool water below.
READ MORE: A complete guide to Laurance Lake in the Mt Hood National Forest
Sip wine at Grateful Vineyard
Come for the wine, stay for the views at Grateful Vineyard. Sip some ciders in the tasting room, then order a wood-fired pizza and head outside to enjoy lunch with an incredible backdrop of Mt Hood and the surrounding orchards.
The vineyard has a kids' playground, it's dog-friendly, and there's often live music on weekends during the summer months.
READ MORE: The 10 best wineries in Hood River, Oregon
Explore a lava flow
Just down the road from Grateful Vineyards is a 7,000 year old surprise: the Parkdale Lava Flow. The dark wall of lava is considered one of the largest in the Cascades, and while it merely looks like a pile of boulders and trees from ground level, its sheer magnitude is incredible when viewed from above.
While there are no marked pathways for exploring it, one of the best access points is from Laurance Lake Road. Check out WyEast Blog's fascinating writeup about the history of the lava flow for more information.
Eat at the Parkdale restaurants
For such a small town, Parkdale sure has some fantastic places to eat. Along with Grateful Vineyard, the most popular spots are:
Apple Valley BBQ: This spot serves up the most mouth-watering BBQ in the whole Hood River Valley, like pulled pork sandwiches, smoked meatloaf and creamy baked mac 'n cheese. It's also affiliated with Apple Valley Country Store near Hood River, which makes the same fresh-baked fruit pies.
Solera Brewery: The back patio with great views of Mt Hood are a popular hangout spot, especially on live music nights. Solera specializes in crafting one-of-a-kind beers in small batches, and the ever-changing list of brews pairs well with the hearty pub food.
Play at Cooper Spur
Those visiting Parkdale and Mt Hood during the winter can head up the hill to Cooper Spur, which is the closest ski resort. A great option for families thanks to its affordable lift tickets and mix of beginner and intermediate trails, it also has tubing and a free snow merry-go-round.
RELATED: The ultimate guide to the Mt Hood ski resorts
During summer, cyclists can tackle trails like the Cooper Spur Circuit or the Three Summit Loop, and there are also great hiking trails near Timberline Lodge.
Tour the Hood River Fruit Loop
Parkdale is home to a few stops on the Hood River Fruit Loop, a self-guided trail that highlights local producers throughout the Gorge.
After you've seen the lavender fields and Grateful Vineyards in Parkdale, continue along the route to check out cideries, country stores, fruit stands and other wineries. There are also a few u-picks, and the drive along Highway 35 is particularly beautiful from the end of March through May when the fruit trees are in full bloom.
Hit the trails
Parkdale is the gateway to adventures on Mt Hood, which has spectacular hiking trails featuring waterfalls and panoramic views of nearby peaks like Mt Adams and Mt Rainier.
Popular hikes include the Tilly Jane and Cooper Spur trails which start from the scenic Cloud Cap area, and:
Timberline Trail: Not for the faint of heart, this 40-mile grind includes difficult water crossings and steep scree as it winds around Mt Hood. The trailhead starts at the Timberline Lodge, and is popular with trail runners.
Tamanawas Falls: A great option year round, this easy 3.4 mile trail in the Mt Hood National Forest leads to a gorgeous set of waterfalls which are 100 feet high and 40 feet wide.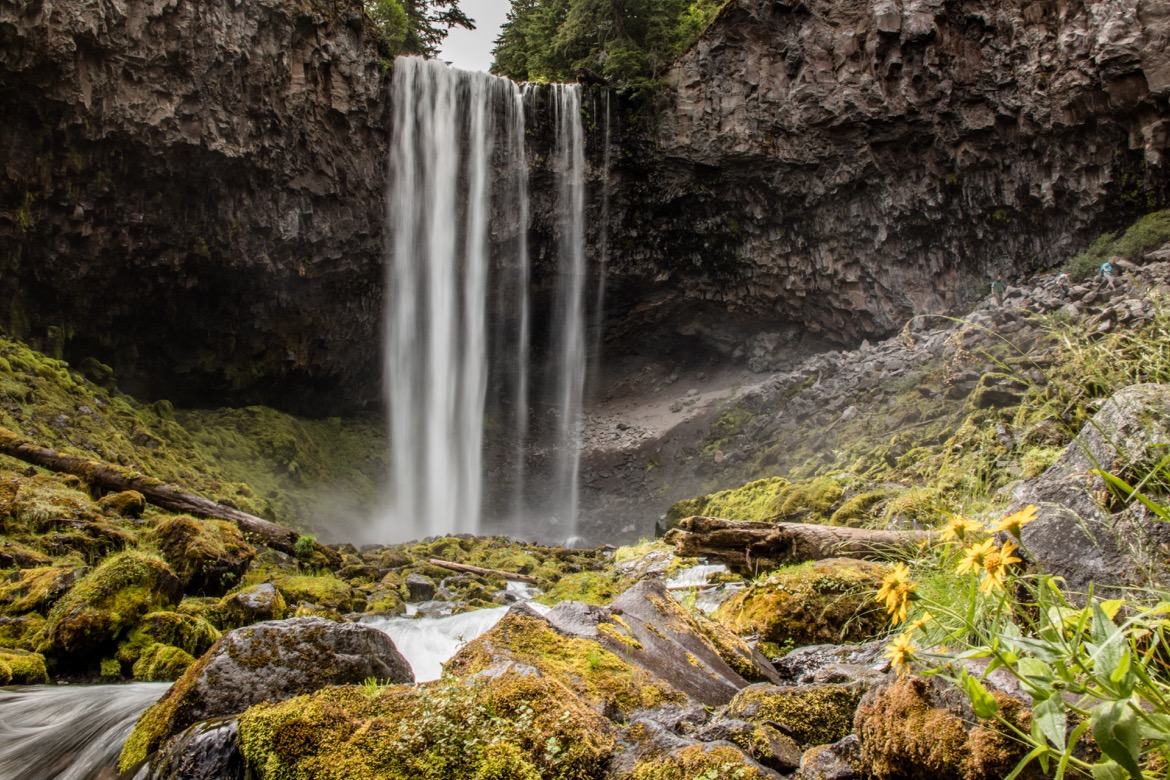 Stroll through downtown Parkdale
Aside from the great restaurants, there are a few cute stores and sites worth stopping at along Baseline Drive. One standout spot is Lady Fern Parkdale, a home goods store and boutique that sells handicrafts like paintings and clothing made by local artisans, and has a beautiful mural painted on the side of the building.
Visit the Hutson Museum
Swing by the Hutson Museum, a barn-style building that houses an eclectic collection of exhibits like military relics, Indigenous artifacts, local memorabilia, rocks and minerals. The surrounding grounds are also a great place to enjoy a picnic in Parkdale.
YOU MIGHT ALSO ENJOY:
PIN TO SHARE: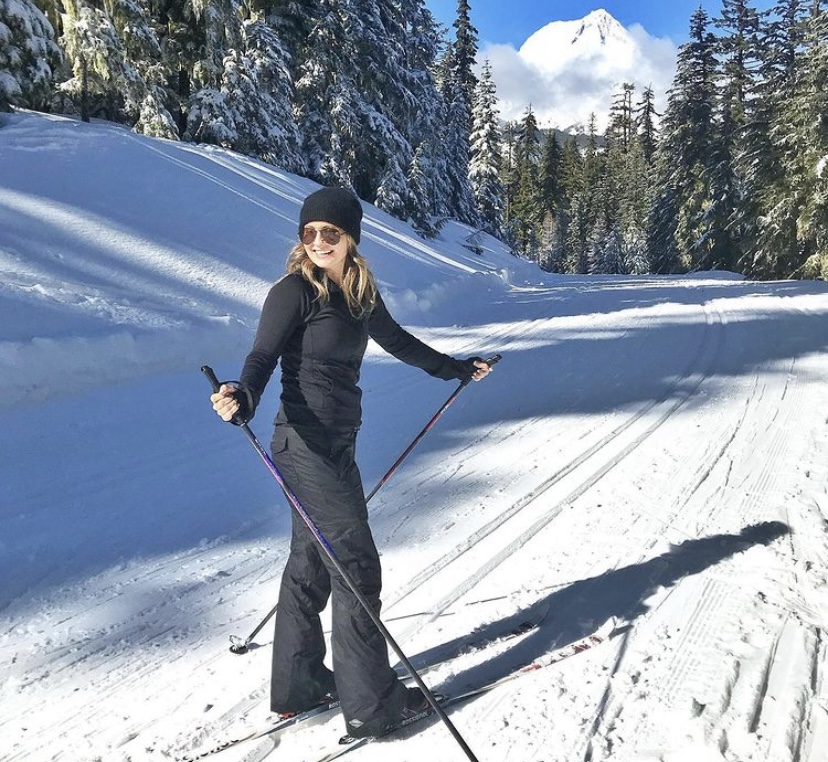 Tamara Elliott is the travel editor and founder of The Gorge Guide, which highlights the best experiences in the Columbia River Gorge. She's an award-winning writer based in Hood River, Oregon, who particularly loves the area wineries and waterfall hikes. Tamara is also the founder of Globe Guide, which offers savvy tips for exploring destinations around the world.