Why Tamanawas Falls is one of the best hikes near Hood River, Oregon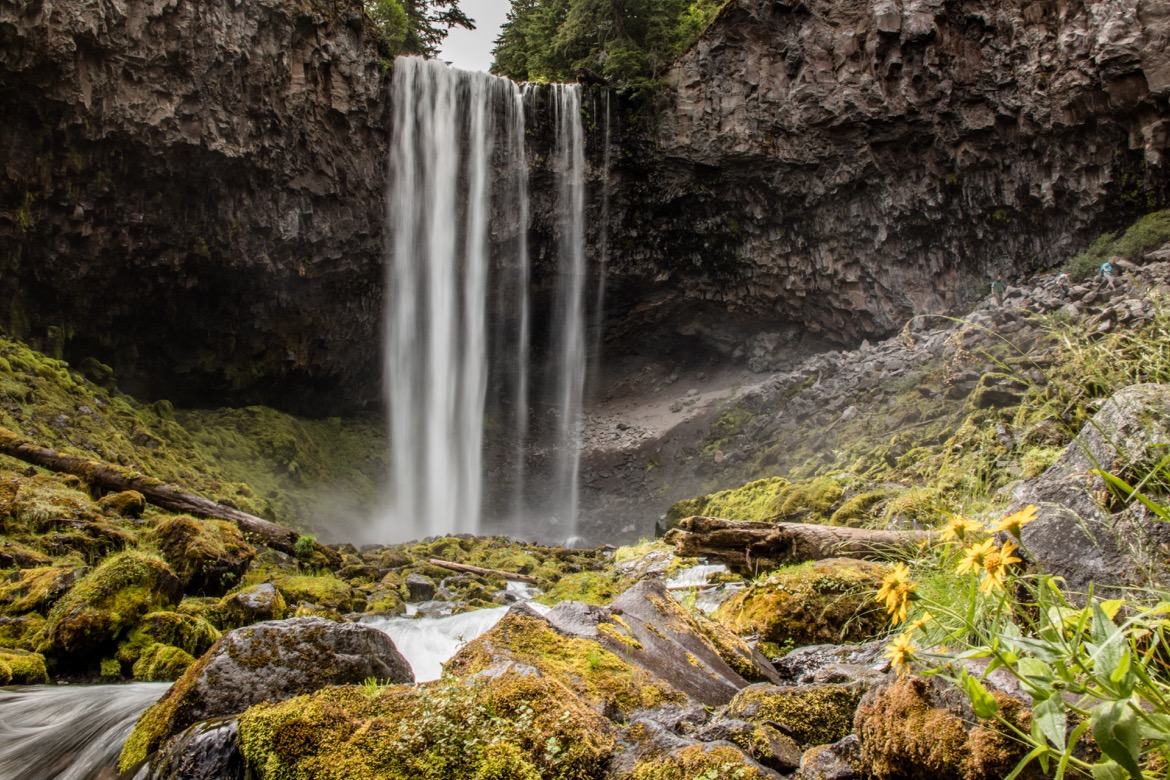 If you're looking for a way to see Columbia River Gorge waterfalls no matter what season it is, head to Tamanawas Falls which is one of the best hikes near Hood River, Oregon.
Found in the Mt Hood National Forest, this spot is popular year-round thanks to the mesmerizing falls found at the end of the trail, which is on the east slope of Mt Hood and traces the path of Cold Spring Creek.
In the warmer months you can cool off at the base of the falls, which are 100 feet high and 40 feet wide, and framed by a rocky slope which is a great place to have a picnic. When snow falls, the area is transformed into a winter wonderland, with parts of the waterfall covered in ice crystals and the boulder-covered hills turning into a rock garden to snowshoe over.
How to get to the Tamanawas Falls trailhead
The parking lot to start the Tamanawas Falls hike is along Highway 35, about a 30 minute drive south of Hood River just past the Pollallie trailhead. You'll see a pull out around a bend on the side of the road, and there are usually at least a few cars parked there so it's relatively easy to spot. Keep in mind there's no cell phone reception in this area, so if you're meeting someone be sure to coordinate everything before heading out.
Vehicles must display a Northwest Forest Pass, or pay a $5 day use fee.
The Tamanawas Falls trail
Tamanawas Falls is one of the best hikes in the Gorge for families, since there's only 560 feet of elevation gain on the well-marked 3.4 mile out and back trail. This means it can get quite crowded, especially during the busy summer months. Pets are also allowed, as long as they're on leash.
The narrow, shaded trail traces the path of Cold Spring Creek, and starts with crossing over a wooden bridge before tying in with the main pathway and winding over a log bridge and a talus slope. The thick forest includes cedars, large Douglas fir and Engelmann spruce trees, and even wildflowers during summer.
It's not too much farther to the falls once you reach the large boulder field, and once you make it to the water you can enjoy the view from below or test your footwork by climbing over the rocks to reach a grotto found behind the falls.
It's easy to see why Tamanawas Falls is one of the most beloved Columbia Gorge waterfalls, and one of the best hikes near Hood River.
Pin to share: