Why Langfield Falls is one of the easiest Gifford Pinchot National Forest hikes
For a family-friendly hike that's short on effort and big on views, Langfield Falls is a fun way to see one of the Columbia Gorge waterfalls in southern Washington.
Accessed by a well-marked, mild pathway, it only takes a few minutes to get to this towering waterfall which has a swimming area and fantastic lookout points, making this one of the best Gifford Pinchot National Forest hiking trails.
Langfield Falls is located about a 25 minute drive northwest of Trout Lake. It's named after ranger K.C. Langfield, who discovered it while working for the Mt. Adams Ranger District in the mid-1900's. Nearby attractions include Lower Lewis River Falls, the Mt St Helens National Volcanic Monument, and the hiking trails on Mt Adams.
How to get to Langfield Falls
Driving on Highway 141 from Trout Lake, the trailhead for the Langfield Falls hike is just off Forest Road 88 near the Big Tire Junction and parallel to Mosquito Creek. A dirt trail leads towards the falls from the small parking lot. There are no restroom facilities on site.
The descent takes less than 10 minutes, and breaks in the trees mean the waterfall can be seen from many different vantage points along the way. About 500 feet into the walk there's a viewpoint overlooking the falls, and a monument dedicated to K.C. Langfield.
Langfield Falls is quite impressive, towering nearly 60 feet high and about 75 wide before pooling into the craggy rocks below. The spray can be felt from quite far away, so be sure to cover up your camera if you don't want it to get wet!
RELATED: 7 amazing Washington state waterfalls in the Columbia River Gorge
A trail continues right down to the base of the falls, and there are fallen logs and boulders that more adventurous hikers can scamper over, or cool off in the water on a hot summer day.
Along with being of the more impressive Gifford Pinchot National Forest waterfalls, the easy access and incredible views make Langfield Falls a great choice for family-friendly Trout Lake hiking trails.
PIN TO SHARE:
YOU MIGHT ALSO ENJOY: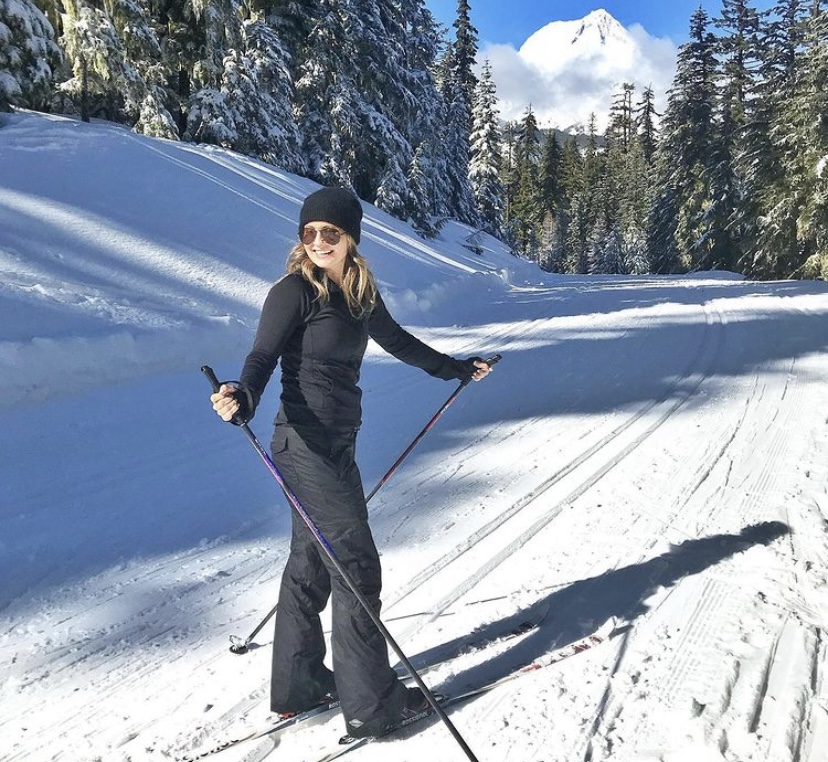 Tamara Elliott is the travel editor and founder of The Gorge Guide, which highlights the best experiences in the Columbia River Gorge. She's an award-winning writer based in Hood River, Oregon, who particularly loves the area wineries and waterfall hikes. Tamara is also the founder of Globe Guide, which offers savvy tips for exploring destinations around the world.